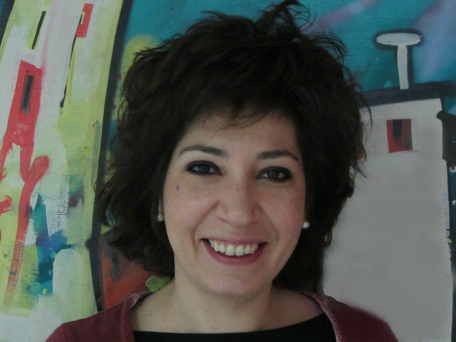 Anna Mavroudi was born in Athens, with origins form the Cyclades. She is a public secondary school teacher, with a post in the Vocational Lyceum of Kea. Her studies include a Degree in English Language and Literature and Master's Degrees in Critical Theory and Cultural Studies.
She has served in the General Secretariat for Lifelong Learning, Department of Development, Infrastructure and International Cooperation, Ministry of Education and also worked in the private sector, in the field of education and translation-interpretation. 
As to administrative work, she was the Director of a Vocational Lyceum (EPAL) responsible for the design, organization and evaluation of numerous educational programs for culture and the environment, at local, regional and European level. She has also undertaken the financial management and implementation of innovative educational seminars and programs.
She has been trained in a wide range of educational issues, such as ICT and education, vocational guidance and counselling, sustainable development and education, gender equality, minority education, intercultural mediation, socially vulnerable groups and public administration.
She has extensive experience in the coordination and managing of co-funded programs, in addition to being the national coordinator of Regional Development and Interregional Cooperation Programs (Interreg) and Lifelong Learning Programs (Grundving, Leonardo). She has participated in European programs, such as the European Agenda for Adult Education, and in the Project Teams of various programs, such as the Framework for Quality Assurance in Lifelong Learning.
In the area of local government, she is an elected Regional Councillor for the South Aegean, in the Regional Unit of the Cyclades.